Picturing KC Arts & Culture

What do you like most about the arts and culture of Kansas City? Show us!

Upload a photo of your most inspiring place, your favorite thing to do, your favorite piece of art or a great event in the city. Then explain why it's your favorite!

0

121

Days Remaining

Photos Added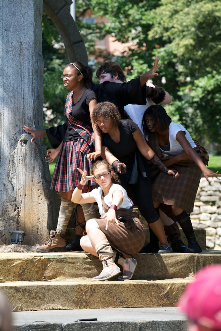 Summer Shakespeare camps like Shakespeare Exploration for teens provides young people with an arts adventure like no other -- ages 8 - 18!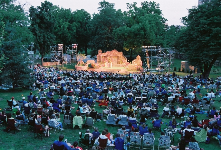 Heart of America Shakespeare Festival provides a great community experience every summer -- still FREE for all!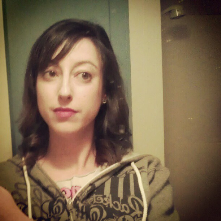 There is no art, no culture, - without the chronicle of Writing. My thanks to: Nadia Pflaum!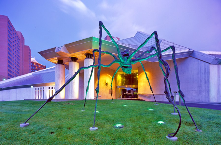 The Kemper... modern art is up to date in Kansas City! Thank you, Kemper staff! As well... Thank you to all Fine Art Institution staffers!
Painting by Dave DeHetre - a left brain/right brain bohemian cyberist as seen at Second Fridays Art Hop on well-traveled Troost!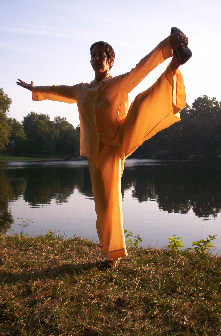 Qigong is the most widely practiced daily health activity in the world. Ms. Debbie Borel is also a theater major, a coreographer, & singer

CinemaKC is dedicated to showcasing our filmmaking talent in Kansas City and surrounding region.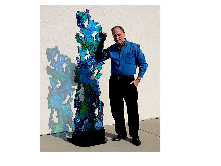 This is my favorite piece of work. Makes me feel inspired that I could do this. Hope to do more large pieces that can make people daydream.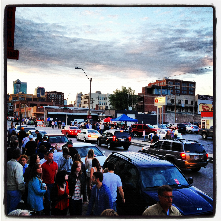 June 2012, First Friday crowd at 20th and Baltimore Ave.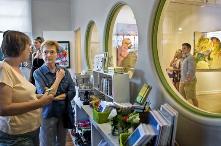 LVAC Shop allows local artists to showcase their work in a retail environment and creates a comfortable setting for visitors to buy art.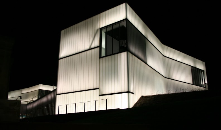 I'm convinced not nearly enough Kansas Citians from the entire metropolitan area have seen the treasure that is our Bloch Center in town.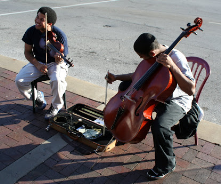 These two young student artists were playing their music on the Plaza one weekend and I was thrilled to see and hear them. They inspired.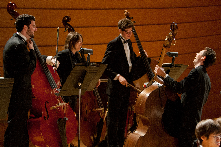 UMKC Conservatory double bass students rock Helzberg Hall during a rehearsal.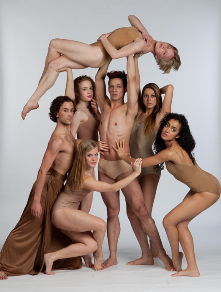 UMKC Conservatory dance students demonstrate their awesomeness!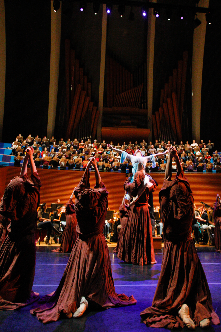 The UMKC Conservatory students rehearsing Carmina Burana on the Helzberg Hall stage, 2012!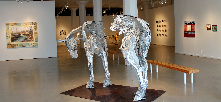 The variety of galleries and spaces in the Crossroads are able to cater to all types of artwork. (Victoria Reed in the Leedy-Voulkos).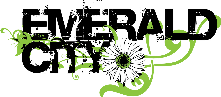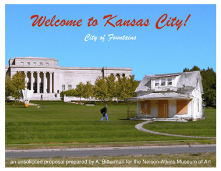 my happiness is the City on Seven Hills, Kansas City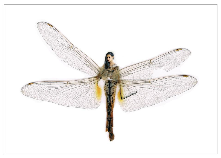 KCMO overly cool: Digital Art by Ms. Emily Drake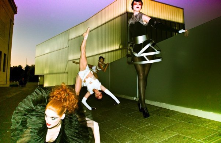 scenes from Kansas City, Missouri: Quixotic Fusion, most delightful, delicious, delirious of all!